Hari minggu lalu, kami terjah ke selatan tanah air. Destinasi kami : johor. Trip ke skudai dan johor bahru ni dah lama kami rancang. Sebelum berkahwin lagi ;) baru la ni ada rezeki untuk kami sampai ke sana setelah 3 & 4 tahun meninggalkan memori di sana. Ewah-ewah ;)

Objektif kunjungan : Cuma nak jenguk kampus. Mengenang kembali kenangan dolu-dolu ketika muda remaja.. UTM tak banyak berubah. Masih seperti dulu. Bezanya,cuma ada signboard yg baru. Lebih grand gitew.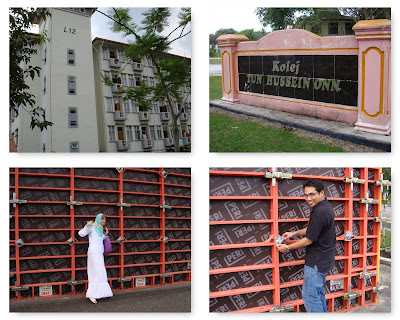 Ayam madu makcik kafe Meranti masih umphh mcm dulu. Sedap bangat! Kami siap tapau ayam tuh.hehehe… Bila menyusuri kampus,hostel, teringat kembali masa tengah bergelar student. Rindu ;p Kalau boleh diputarkan masa,mahu saja kembali ke 8tahun yg lalu. 5years of wonderful memories with 10budak hitam will always fresh in my mind ;)
Warung Pak Ali masih lagi jadi tumpuan. Gayanya masih sama ;) Masih igt akan cendawan goreng & pisang goreng tepi jalan tuh? Rasa cendawan goreng tu pun is still the same. Gerai burger depan 7evelen tu pun masih ada. Masih laku mcm dulu! Roti canai kosong Lebai restoran mama lyns (dulunya restoran ketumbar) pon sedap. Adus,kesimpulannya, makanan semua enak-enak dong. Aha,saya borong DVD pirate kat kedai CD & DVD lanun cina tuh.hahaha… bolehla layan movie yg saya miss before dis ;)
Kami ke Johor Bahru. Singgah di Angsana (mall) hanya nak cari barangan cap Liverpool ;) cam ni lah penangan peminat fanatik bola.hehehe ;p oh,saya jumpa my old time favorite desert, swedish apricot ;) heaven!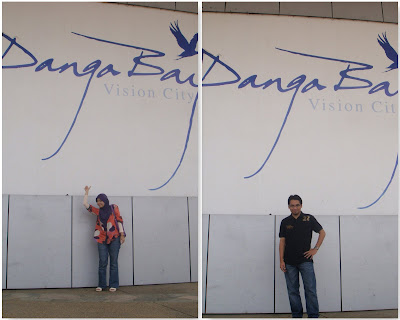 Hajat dihati nak pekena mee rebus Stulang,malangnya kedai tu dah tutup.sob sob sob. Kempunan. Tak bernasib baik ;p Saya tak berkesempatan makan kat Singgah Selalu, Anjung Warisan & Steamboat JB (kat parking area tepi padang Jam Besar tuh) kali ini.. Takpe.next time (bila Lela kawen nnt.hehehe) bertandang ke JB, saya akan puaskan nafsu makan tahap dinasor nih.hahaha ;p
Destinasi berikutnya Danga Bay. Buat masa ni Danga Bay under construction dibahagian food court. Makanya,tiada apa yg menarik disitu. Dan kunjungan kami berakhir disini….sayonara JB. Jumpa lagi ;)